Your single source for news, events and commentary that is of unique interest to African-Americans!
Friday, December 31, 2010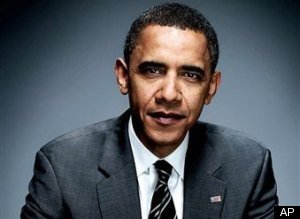 Alter's 'The Promise' Epilogue: Obama Team's Dysfunction Prompted Lack Of Focus On Jobs; Bill Clinton Annoyed At White House
Some revelations about the Obama administration detailed in the new epilogue to the upcoming paperback release of Jonathan Alter's bestseller, "The Promise," probably won't please too many folks at the White House. Alter claims that a dysfunctional relationship between top White House aides hurt the administration's policy on job creation, the Consumer Financial Protection Bureau was almost dropped from financial reform legislation and was only reinstated after complaints by Elizabeth Warren, and Bill Clinton continually grumbles about being disrespected by the administration.
The Obama administration's perceived failure to take laser-like aim at the unemployment crisis was partly due to the dysfunctional relationship between White House chief of staff Rahm Emanuel, top economic adviser Larry Summers and senior adviser David Axelrod, specifically the intransigence of Summers, according to Alter:
"The inability to pivot in 2010 to a single-minded focus on jobs was a by-product of what one senior aide called "dysfunction" between Emanuel, Summers, and Axelrod. Rahm had always admired Larry, but he was becoming exasperated with his failure to give him a jobs plan he could sell. 'Week after week, Rahm would say, 'Let's explore this' or 'How about that?' and Larry would slow-walk everything,' recalled one senior advisor. 'He basically doesn't believe in the government helping small business'."
Alter writes that the CFPB survived certain death only because of Warren's commitment:
"The most popular provision of Dodd-Frank almost didn't happen. In late 2009 Elizabeth Warren learned that a proposed bureau of consumer financial protection had been dropped from the bill. She went to the White House to object, and the bureau, to the dismay of predatory lenders, was reinstated."
Obama's relationship with the Clintons remains strained and Bill Clinton constantly complains in private about how he's been disrespected by the administration, writes Alter.
Though they talk frequently, the former president was annoyed that Obama didn't give him credit for helping to negotiate a spy swap that led to the release from Russian jails of four Russians who had been working for the CIA (in the wake of the bust of Russian spies living in American suburbs six months ago), Clinton's aides tell Alter. In addition, Clinton was miffed that Samantha Power, who insulted Hillary during the 2008 campaign, was chosen as an emissary to Bosnia in July. ("Bill Clinton might not have accepted the job, but he wanted to be asked," Alter writes.)
"An old friend compared him [Clinton] to a big puppy dog who just needed some attention to be happy and helpful."
Clinton felt dissed because, after negotiating the release by North Korea of two imprisoned American journalists, he was told to travel on a separate plane so as not to overshadow the arrival of the women. "Some of these guys in the White House act small," one aide told Alter.
And Clinton's team was angry that former protégés like Rahm Emanuel didn't show the former president proper respect. After Clinton "worked like a nerd" to prepare a detailed 30-page memo on how to incentivize banks with loan guarantees to spur job creation, the White
House ignored the memo for a few months, and then treated Clinton like a "prop" during Obama's meeting with CEOs. When a Clinton aide complained to Emanuel, "Are you serious?", the chief of staff replied that Clinton should be grateful he was on the president's schedule at all, writes Alter.
"Clinton felt better disposed toward his 1992 opponent, George H.W. Bush... one senior aide described Bush as a 'father figure' to Clinton, who never knew his natural father..."
Tough media coverage continued to annoy the administration. When the New York Times reported in August that BP was rising to the challenge of cleaning up the oil spill but hardly noted the administration's role, Obama snapped, "I'm getting pounded for not pushing BP hard enough and now they turn around and say BP did an acceptable job in spite of Obama. We can't win."
Alter details Obama's poisonous relationship with Congressional Republican leaders John Boehner and Mitch McConnell -- though the president talked to John McCain in spite of his 2008 rival's anti-Obama rhetoric, he refused for months to meet one-on-one with McConnell, because he thought it was unfair to Senate Majority Leader Harry Reid. After a frustrating mid-summer meeting with Republican leadership at the White House, Obama expressed his annoyance at Boehner's insistence on extending tax cuts for the wealthy despite the budget deficit.
The president told friends: "All I want for Christmas is an opposition I can negotiate with."
The White House has not yet responded to a late-afternoon request for comment.
Posted by

Richelieu
at 1:38 AM
No comments:


Links to this post
Wednesday, December 29, 2010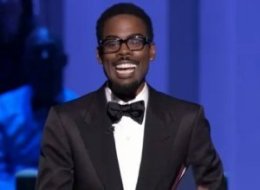 On Tuesday night, the annual Kennedy Center Honors were held to celebrate some of the biggest names in entertainment and media, including the one and only Oprah Winfrey.
The Queen Of Talk's longtime friends and colleagues John Travolta and Barbara Walters came on stage to honor her, but also used the time to complain a bit about how much she's used them both over the years. This humorous vibe continued until Travolta and Walters turned to a fake "Oprah" studio audience and picked on comedian Chris Rock to say a few words.
Rock opened up with a few jokes about the first couple, saying how great it was to be staring at "the most powerful person in the world, and then next to her, Barack Obama."
But he soon go to the good stuff: a game he likes to play called "Oprah's So Rich." He encouraged he audience to ask, "How rich is she?" before giving a few hilarious examples. For example,
"China owes her money!"
Posted by

Richelieu
at 5:52 PM
No comments:


Links to this post
LONDON, Dec. 29 (UPI) -- An opera inspired by the life of former South African first lady
Winnie Mandela
is to open at the State Theatre in Pretoria this April, the BBC said.
Believed to be the first opera fully composed and orchestrated in the country, the work about the anti-apartheid activist will feature lyrics in English and Xhosa.
Featuring a 60-piece orchestra performing western and traditional African music, the opera by composer and musician Bongani Ndodana-Breen and filmmaker Warren Wilensky is to open April 28, the BBC said.
Posted by

Richelieu
at 5:35 PM
No comments:


Links to this post
29 December 10 13:28 ET
The leader of the South African Communist Party has accused poultry manufacturers of racism.
Blade Nzimande said that the poultry industry was selling "rotten" meat to black people.
He said chicken past its best-before date was being recycled - thawed, washed and injected with flavouring - then sold to shops in black townships.
A spokesman for the poultry industry admitted the practice takes place, but said it was both safe and legal.
The meat is removed from major chains of supermarkets and is re-distributed to spaza shops - smaller, family-run shops which serve black communities - and independent wholesalers.
'Nothing racist'
"I can tell you now that more than 80% of ordinary black South Africans, they get their food from the spaza shops which means that you are actually selling rotten meat to black people," Blade Nzimande said.
"We just find this deeply offensive and racist, frankly."
A spokesman for the poultry industry agreed that the process of recycling chicken did take place, but said it was legal and that all manufacturers guaranteed the safety of their products.
"There's nothing racist about this process," Kevin Lovell told the BBC's Martin Plaut.
He added that the chickens were tested and certified by the producers before being sent out again and that these standards were actually higher than those required by the department of health.
But he also accepted that re-worked chicken did not go on sale in major supermarkets, which served the country's wealthier suburbs.
According to the South African Press Assocation, Mr Nzimande has called for an enquiry into the practice.
Posted by

Richelieu
at 5:34 PM
No comments:


Links to this post
Tuesday, December 28, 2010
AP – Immacula Antenor holds a photo her son, Jonas Antenor Tuesday Dec. 28, 2010 in Miami. Jonas Angtenor, …
Video:
5 dead in apparent carbon monoxide poisoning
AP
By JENNIFER KAY, Associated Press
–
41 mins ago
MIAMI –
Five young men who died of carbon monoxide poisoning in a South Florida motel room were constant companions who acted like brothers and even went shoe shopping together before Christmas so they all would have the same pair, relatives said Tuesday.
They were celebrating a birthday Sunday night when they were overcome by carbon monoxide from a car they left running in a garage under their Hialeah motel room, police said. The teens' friends told police that the car was having engine trouble, and they had probably left it running so that they wouldn't get stuck with a car that wouldn't start, police spokesman Carl Zogby said.
Authorities identified the dead as Juchen C. Martial, 19; Peterson Nazon, 17; Jonas Antenor, 17; Jean Pierre Ferdinand, 16; and Evans Charles, 19. All lived within blocks of each other in Miami's Little Haiti neighborhood.
The group rented the room Sunday around 9 p.m. to celebrate Martial's 19th birthday.
"On the 5 o'clock news I saw the same car his friend drove. I could not believe it," Immacula Nazon said Tuesday.
Martial's family had celebrated his birthday on Christmas Day and had gone to church on Sunday, and they didn't know he was going out later that evening, said his aunt, Magalie Martial.
Juchen Martial was the oldest grandchild in a close-knit, traditional Haitian family, she said. He was finishing high school and working part-time at a Wendy's, but he still was expected to meet a curfew every night.
The other teens found at the motel weren't people they had seen at their home before, she said.
Martial's grandmother was shocked to find he wasn't home when she returned from work late Sunday. When she called him, he told her, "I went to a little party. I'll be right back," Magalie Martial said.
They didn't hear from him again.
"Juchen and a bunch of friends died in a hotel, which we did not know about," Magalie Martial said. "That's what hurts the family."
Nazon's family said they had seen one of the teens driving the car just before Christmas. When the car showed up in news reports after the five bodies were found Monday, Nazon's mother knew something was wrong. She had been calling her youngest child's phone all morning, but he never answered.
Immacula Antenor came to the Nazons' home to share their grief, but she found it hard to talk about her son, Jonas. She softly described the group as "good boys," and both women shrugged at the idea of them throwing a party in a hotel room.
Nazon and Antenor had not told their mothers much about their plans, except to ask to borrow some cash. Martial was "a sweet boy, not a bad boy," and there was no reason to worry, said Nazon's mother, also named Immacula.
"Five people came to celebrate a birthday," she said. "Now they're victims."
The medical examiner determined Tuesday that the teens died from accidental carbon monoxide poisoning, police said.
A maid called authorities Monday after looking through a window and seeing that the young men were unconscious.
In a 911 call, the maid described a strong smell of gasoline — "It's a terrible stench," she said. The maid told the emergency dispatcher in Spanish that she opened the door, called out "hello" and got no response.
"They're all there, and they don't respond," she said. "They're sprawled on the floor. I haven't wanted to touch them. I'm scared."
The group's car was found running in a closed garage underneath the room. A door to a staircase up to the room had been left open, and high levels of carbon monoxide were found inside, Zogby said.
No drugs or alcohol were found in the room, and there was no sign of foul play. Two of the teens were found lying on the bed, and the others were seated on the floor with bags of fast food on their outstretched legs, Zogby said. If they had been watching the coin-operated television, the minutes had run out by the time authorities found them.
"They looked like they were relaxing," he said.
The teens went shoe shopping together over the Christmas weekend so each would have the same pair, said Nazon's sister, 22-year-old Patricia.
She said she warned her brother that if one of the group got into trouble, they all would, because they were always together.
"He didn't listen to me. Now he probably thinks, I should have listened to my sister and stayed home," she said.
"There are other ways to celebrate your birthday. If they hadn't gone to the hotel they'd still be alive. Just stay home and get a cake, you know."
Posted by

Richelieu
at 9:33 PM
No comments:


Links to this post
White Plains Middle School student Joshua Colas has become the youngest African American chess master in the world.
White Plains resident 12-year-old Joshua Colas is not only playing the highly intellectual game of chess, but dominating it.
"Chess to me is like being an artist who is free to express his ideas through painting, instead I express it on the chessboard," said Colas.
The White Plains Middle School seventh grader has been playing chess almost half of his life and was recently crowned the youngest African American chess master in the world. He beat Leonardo Martinez Dec. 17 at the Marshall Chess Club in Manhattan to take home the title.
"It feels good, but I don't want to get too happy because being a master is not my ultimate goal," said Colas.
Justus Williams of the South Bronx previously held that title,
Bed-Stuy Patch reported
earlier this month. Colas was only a few days younger than Williams when he stole the title, and just two days prior to that he had won a national title for seventh graders in Orlando, FL at the National K-12 Chess Championships, according to The United States Chess Federation.
Colas has traveled internationally to Greece to represent the United States in the World Championships of Chess for his age group. He's also competed in Canada and state side in Texas, Chicago, Tennessee and Florida.
"The coach is extremely happy about the result," said Colas' father, Guy Colas. "However, he feels that Joshua has a huge responsibility now that everyone knows who he is and will expect a lot from him."
The gift apparently runs in the family. Guy Colas also plays chess. "I am an average player, meaning my rating is around 1700," he said.
Colas started taking lessons this past October from Grandmaster Alexander Stripunski. Before he trained professionally he had honed his skill by playing for fun and solving puzzles. He studies about three times a week and plays once a week. He hopes his hard work will bring attention to the game among his peers.
"I want to do some exciting things in chess in the years to come so more kids can get interested in playing chess," said Colas. "Chess is truly one of the best workouts for the mind. I also intend to increase my studies so I can earn the next title, IM (International Master) before I start high school."
His father also recognizes his son's natural inclination for the sport.
"I feel blessed to have a son who has found his passion early in life and who is gifted with a clear talent for chess," he said adding, "It was obvious that he enjoyed playing and had a natural ability to solve complicated positions quickly."
Colas will be able to hold onto the title for a while. James Black Jr. from Brooklyn could break the record Colas currently holds—the Brooklynite has until March to eclipse his record.
According to Colas, there is "no other kid besides James that's [anywhere] close to becoming a master."
While he still holds the title, Colas said he plans to concentrate on what he loves most about the game.
"Being able to find an unexpected move under pressure, and of course winning."
Posted by

Richelieu
at 5:13 PM
No comments:


Links to this post