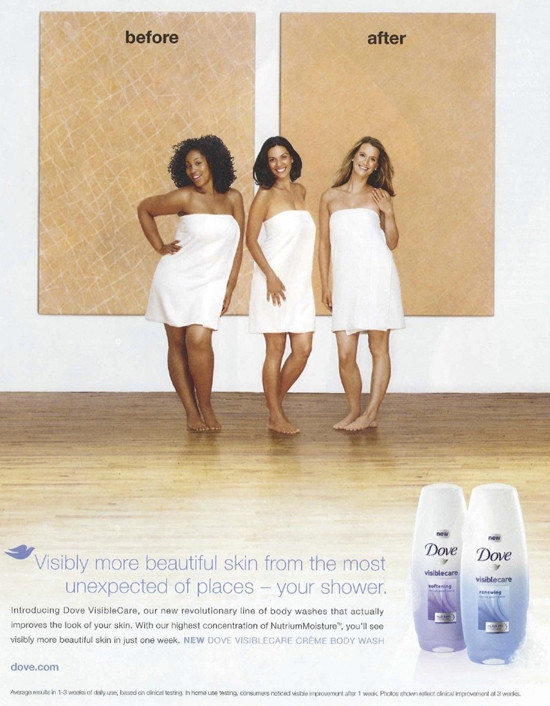 Now making the internet rounds: a new, supposed Dove ad called out for connoting an underlying bias. (Editor's note: Dove hasn't taken responsibility for the promotion, although commenters on various sites recount seeing it in magazines.)
If this advertisement proves real, it wouldn't be the first time Dove's practices have been questioned.
Last summer, someone affiliated with the beauty giant put up a casting notice for Dove's "Real Beauty" campaign, looking for naturally fit, not too curvy and not too athletic women. Like, really? Dove quickly distanced itself from the posting,
telling StyleList the notice
"was not approved by the brand or agency team and did not reflect the spirit of the brand team's vision....We believe our images demonstrate that real beauty comes in many shapes, sizes, colors and ages and we remain committed to featuring realistic and attainable images of beauty in all our advertising."